For orders from category "Patterns tiles 10x10" and "Patterns tiles 20x20" we give you the opportunity to specify the placement of the sheets on the facing surface. You will get new modules tailored to your location without change of the base price. In this way you will save both money and time for installation.
If you wish to use this opportunity please provide the following information:
- Width and height of the facing surface. The dimensions must be multiples of 2.2 for 20x20mm tiles and of 1.1 for 10x10mm tiles
- The coordinates of the upper left corner of the facing area specified as the intersection of row and column of the selected module
Example:
- Area - 81.4 cm / 48.4 cm
- Selected module ML0120002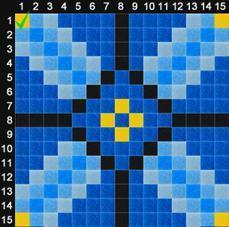 With a standard module the faced area will look like this: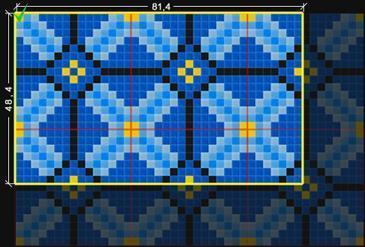 To make the patterns of the module appear symmetrical (as in the figure below) you have two options: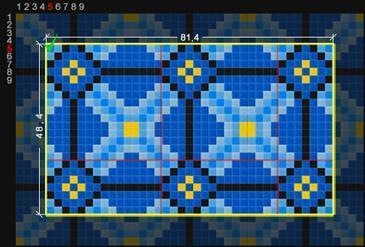 - to order 6 pcs of the standard modules and spoil some of them to get the desired placement
- to use the opportunity to order modified modules (for example, starting from row 5, column 5) and instead of 6 modules you will do the facing with the equivalent of 3.75 pcs.